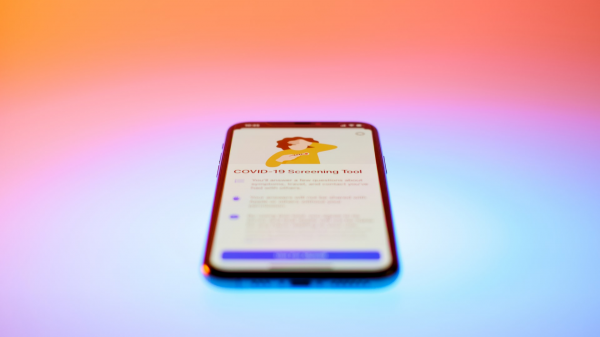 We are all facing the challenges of these unprecedented times. What we choose to do in a crisis, or more importantly how we respond, speaks volumes to our progress as a society. We salute our heroes of today, the front liners for your continued sacrifices to keep us safe. Technology enables rapid change and growth and has played an important role in how certain industries have been dealing with the pandemic. Below are just a few examples of how technology and IoT have been implemented across the globe when it comes to COVID-19:
IoT has helped hospitals to minimise manual tasks by consolidating electronic medical records (EMR), scheduling systems, as well as patient monitoring into one place. Since hospital resources are already stretched, the implementation of a universal system will enable staff to complete their work more accurately and efficiently, while also helping to reduce the exposure of health care workers to the deadly disease.
Smart Cities are designed to collect data to improve livability and sustainability within a region. Already we are analysing data for a range of purposes, including monitoring the health of the sensor ecosystem, optimising operations, and supporting city planning and economic development initiatives. Companies across the world are now using the same data to aid in upholding social distancing compliance and identifying hotspots to prevent further spread of the disease. They do this by using Wi-Fi analytics to determine pedestrian movement while connected to public internet hotspots. This information is used to build real-time maps of high-density public areas and notify the relevant authorities who can then determine whether social distancing requirements are being correctly observed. Equipped with this information, the city can better manage the safety of its citizens and accelerate the return of economic activities.
Here in Australia, the Government has released the COVIDSafe mobile application designed to detect and trace community transmission of the disease. The app uses bluetooth technology to recognise when two or more people come in to contact and determines who may have been exposed to someone with the virus. A key concern surrounding this is the collection and use of personal information, so we have engaged our CyQIQ cyber security specialists to address this concern in more detail here.
 Amazon Web Services (AWS), a specialist cloud security organisation, is hosting this data in their highest-security data centre in Sydney, which     means  the information you share never leaves the country. It is only made available to state health authorities, is heavily encrypted (think a treasure   box enclosed by multiple heavy-duty padlocks hidden inside a metal safe wrapped in chains sitting on the ocean floor) and is deleted after 21 days.   There is also legislation surrounding the use and distribution of the information, meaning that the rules are enforced from the highest level of   government. We support the privacy restrictions of this app and believe it to be a safe and confidential way to manage shared information. We have   encouraged our staff to use it.